Reading Tutoring Webinar: "How to Do What Matters Most"
When: Wednesday, January 22, 2020, 8:30-9:30 pm
Join the Haas Center for a free online webinar on reading tutoring. In accordance with research by the National Institute for Literacy, National Institute of Child Health and Human Development, and the U.S. Department of Education, this workshop highlights essential tools and skills needed for working with Kindergarten through 3rd graders.
The webinar will utilize Connie Juel's seminal research on literacy acquisition, showcasing the 5 Pillars of Reading Instruction: Phonemic Awareness, Phonics, Reading Fluency, Vocabulary, and Comprehension.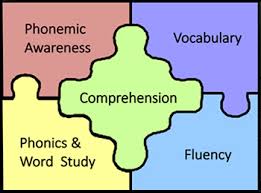 Join early education practitioners, Renee Scott, Early Education Program Director at the Haas Center for Public Service, and Rebecca Silverman, Associate Professor of Education at Stanford's Graduate School of Education, as they share their expertise on: effective lesson planning engaging in phonics instruction text comprehension instruction motivating reading engagement with children working with bilingual learners.
Please use this link to register.