JANUARY NEW TUTOR ORIENTATION & TRAINING – 01/18/22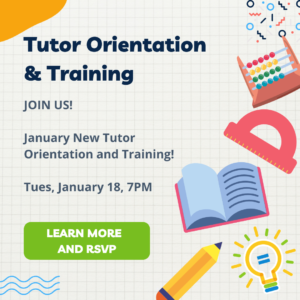 Start the new year off right by joining our upcoming Tutor Orientation and Training and have all your questions answered about HCT and working with a student.
Tuesday, January 18, 2022 – 7pm – 8:30pm on Zoom
25 Years of Making a Difference for Students!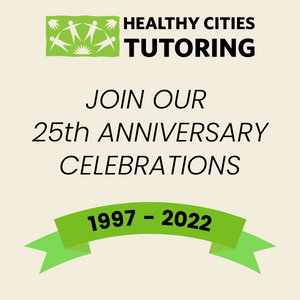 Help us celebrate 25 years of Healthy Cities Tutoring! Share favorite stories and special memories and learn more here about how we're marking this important milestone.
Welcome back to school! We wish to extend our healthiest well wishes to the children, educators and school staff who have returned for the 2021/22 school year!
We are excited to see our amazing tutors and match them with students this year. Working together with our partners in the San Carlos and Redwood City school districts we are pleased to announce that we will be able to have in-person tutoring for those tutors and students who are able to do within the guidelines provided by the school districts. For those that wish to remain remote, we look forward to matching you with a new or returning student  via Zoom.
There's more to come! We're updating our website with new information about tutoring this year and new materials for tutors to use so check back often. Click here to contact Heathy Cities staff members if you have questions about our program and how to get started tutoring this year.
Join Our Team!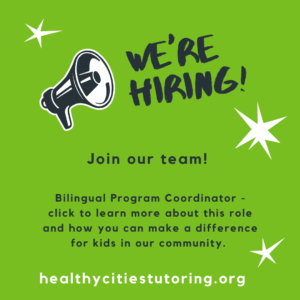 Healthy Cities Tutoring is looking for a community-minded applicant wanting to make a difference to serve as a Bilingual Spanish-speaking Program Coordinator.
Click here to learn more about this role and how you can help us achieve our mission to help students succeed in school.
Job Posting – Program Coordinator 10-2021
Healthy Cities Tutoring at Back To School Night – watch this 1 minute presentation from recent Back to School Nights to learn more about our program this year.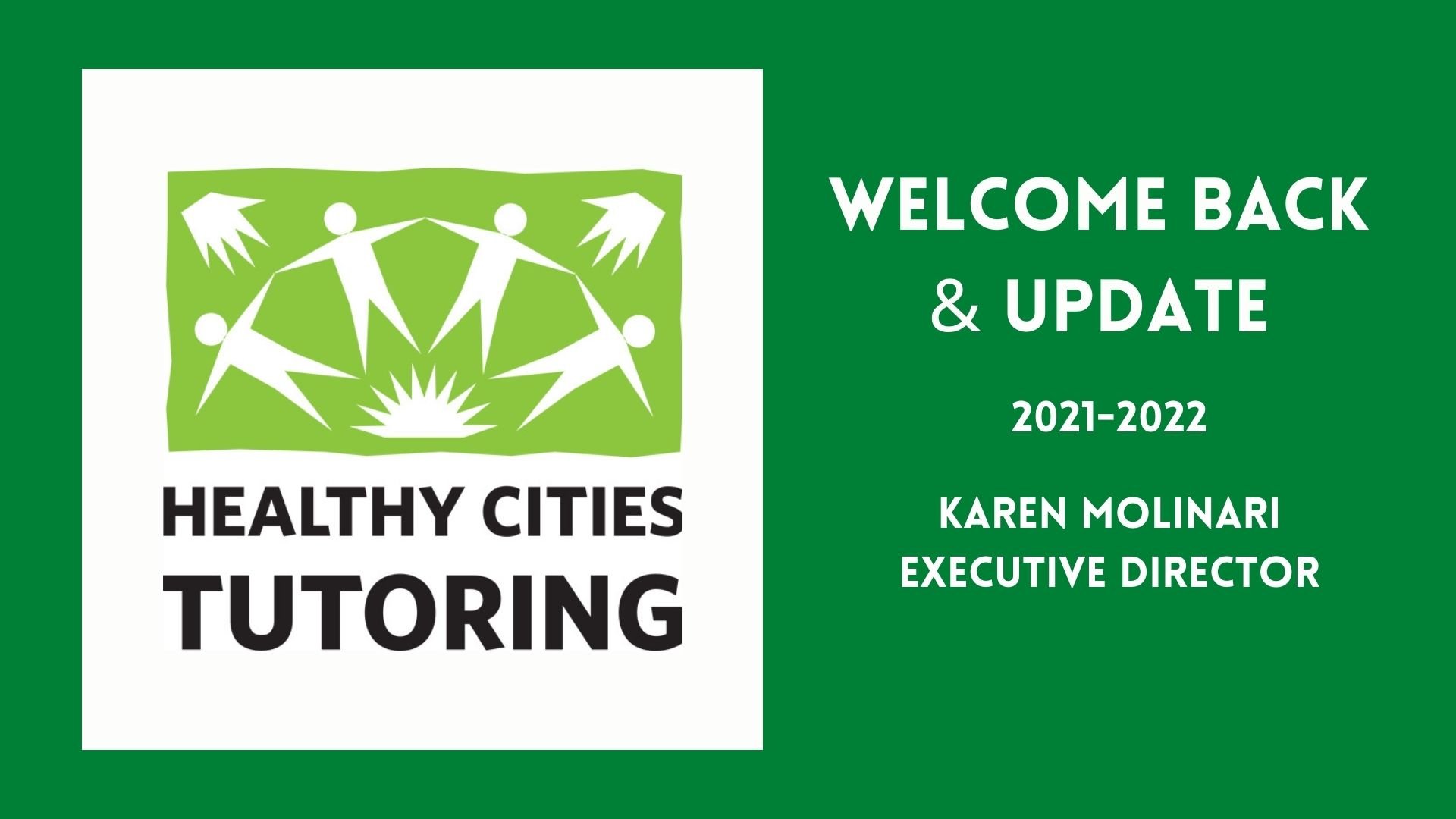 We love our volunteers! One of our favorite events of the year is our annual Volunteer Recognition Reception. Check out this short video of last year's event.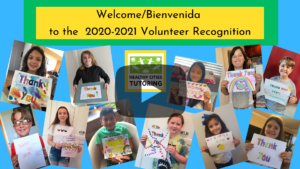 Become a tutor
A fun and rewarding way to give back to your community is to become a tutor. Some key points of our program: One hour a week – Flexible times – No previous experience needed – Ages 14-99 – Training provided – Earn community service hours. Click here for more information.
Donate
Make a difference in a child's life and give!  We are working everyday to ensure that every child on our wait list has the gift of a caring tutor. Please help a child succeed in school and in life by clicking the DONATE button to make your gift. Click here to donate.
News
---
Our response to COVID-19
Healthy Cities Tutoring is committed to serving our current students through the  2021-2022 school year by supporting both in person and remote tutoring.
You can find school district information at the San Carlos School District website and the Redwood City School District website.
---
Find the current Heroes and Highlights here.