Wednesday, January 15, 2020: "Tutor Tips"
7:00 – 8:15 pm
Central Middle School Library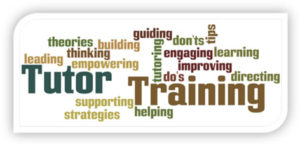 The workshop will be led by White Oaks School teachers, Melissa Brenner and Tracey Mitchell-Ardwan. They will be able to address questions about working with students across a wide range of grade levels. During the workshop, we will practice math games that you can work on with your students to practice basic facts and strategies to help the reluctant writer and many more aspects of tutoring. We guarantee you will come away with some new ideas. We hope to see you on January 15th!
To RSVP for the Tutor Tips Workshop or New Tutor Orientation, please go here to our Evite.
New Tutor Orientation
Wednesday, January 15th, 2020
6:30 – 6:55 pm
Central Middle School Library
Just before the Tutor Tips session, we will have a short tutor orientation session. The orientation is a chance for us to welcome new tutors, give new and potential tutors more information about our program and answer questions about Healthy Cities Tutoring. Please join us for this if you have not been to one of our prior orientation sessions and tell any one you know who might be interested in becoming a tutor.