Dear Supporters and Friends,
We were so pleased to gather virtually with many of you recently at our Perfect Pairings Benefit event to celebrate the difference made possible this year with your generosity. Together we raised over $80,000!
Our event sponsors, donors, and speakers helped create a memorable evening of appearances from tutors, students, educators and civic leaders that deepened our commitment to local students and reinforced how Healthy Cities volunteers are supporting students, building connections, and strengthening community.
We are especially grateful to the Baker Family Charitable Trust for their incredible support at the Magnum Level, and the Holmes Helping Hands Foundation for being our Fund-A-Pairing Challenge donor. These significant donor contributions, and gifts from so many individuals and businesses support our mission, thank you! You may view a full list of event sponsors and watch the event here.
As we celebrate our 25th year, we are bursting with gratitude for all that you have helped us accomplish and all that your support makes possible for the next 25 years.
As founding director, Donna Becht, noted in her remarkable speech about the program she started, "along the way, many additional impacts in the broader community have been felt: helping teachers provide one more layer of intervention; helping parents with additional resources to support their child; helping high school students develop mentorship skills; and finally, helping retirees impart their wisdom and life experiences to those they tutor."
Thank you for being by our side on this journey and for supporting more children to achieve academic success, engagement in learning, and enhanced self esteem.
So many inspiring speakers!
"The most meaningful work I've done is the work I've done with students tutoring. I've tutored for over 18 years with Healthy Cities and it is by far the best, most rewarding, volunteer work I've ever done… We are here to celebrate you. Your dedication, your commitment of time and talent, and your generosity… When you give, Healthy Cities tutors can give back."
Our heroes are the donors and volunteers who make student success possible. Every tutor/student match has highlights to share so this issue we're highlighting two perfect pairings talking about the impact that volunteering has for both tutors and students.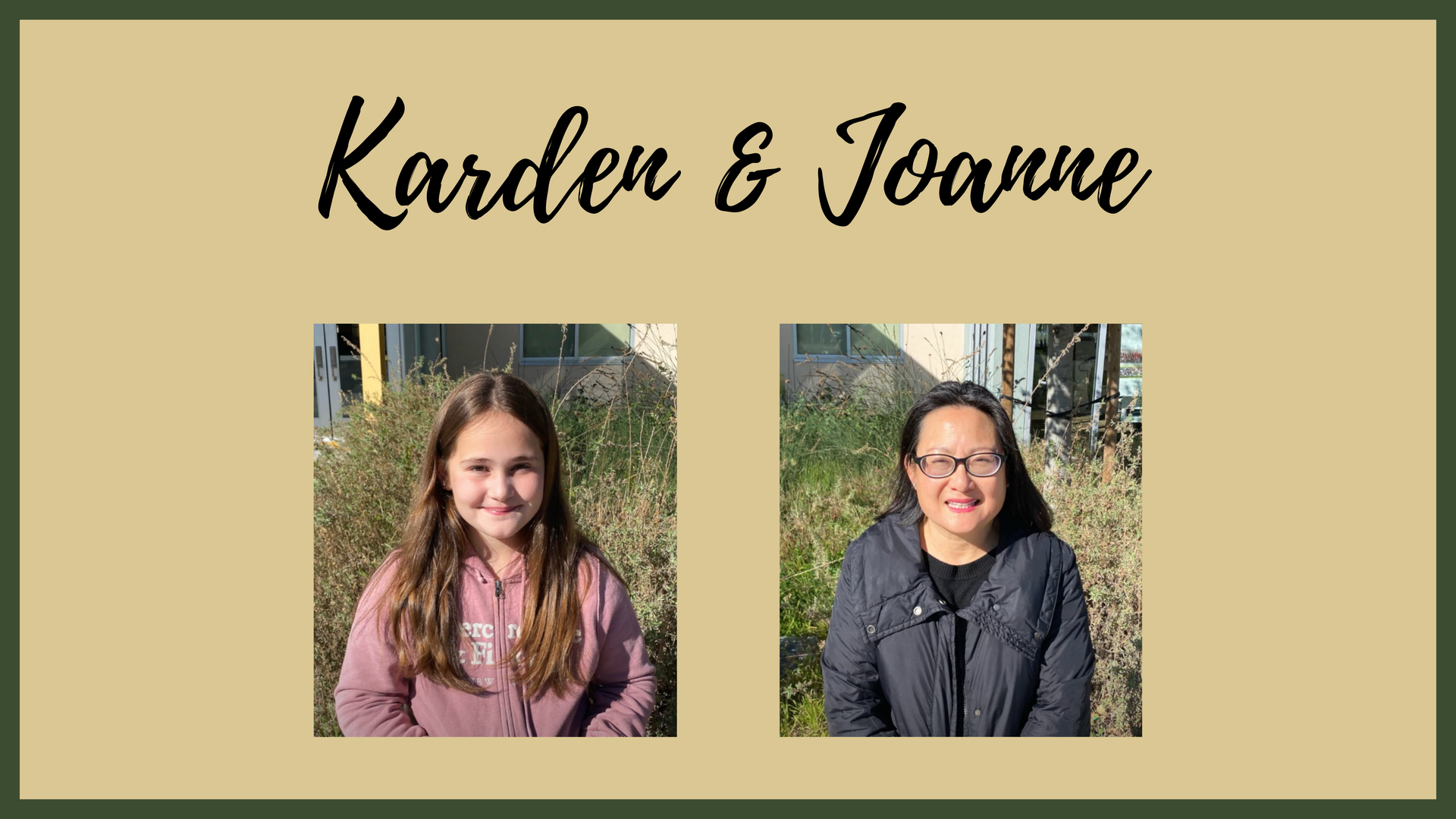 This is the first year that Joanne and Karden have worked together and they're off to a great start!
Joanne became a Healthy Cities volunteer because "education has the power to change people's lives for the better, and every student should not only feel success in learning and growing, but also the joy in it." 
Karden likes working with Joanne because of "her kindness and patience with me and how she teaches me multiplication in different ways.
Joanne and Karden shared how they make their sessions fun and interactive resulting in a friendship that will reap academic rewards as they continue to work together.
James is a high school sophormore who was inspired to become a tutor because he likes "helping people out." 
His 5th grade tutee, Gabriel, loves playing with his brother outdoors and shares that "James always interacts with me and he always helps me with everything. I just like that every time it's fun."
To James, "personalized needs are always pretty hard to fulfill, so having a program where you can go one-on-one with someone, learn what style works best for them, that's what makes this program so interesting. And that's what made it interesting to me." 
Thank you to all the volunteers who pour their heart and soul into working with students! And, thank you to the many sponsors and donors who make it possible for Healthy Cities Tutoring to Reach a Child, Touch a Family, Build a Community.
Give Where You Live – Coming May 3!
Our annual Give Where You Live, 24 hour day of local giving will be May 3, 2022.
We'll have booths in the community as in years past to see friends and supporters like you.
Drop by and say hi when you see us at Lucky's in Woodside Plaza or Starbucks on Broadway in Redwood City; or in San Carlos at Bianchini's!
Stay tuned for more details to come soon.
Save the date: May 25, 2022
Volunteer Recognition Reception
May sure you mark your calendars so you can join us on Wednesday, May 25 to celebrate our amazing volunteers and the difference they're making for local students when you support Healthy Cities Tutoring. 
We're inviting everyone to join us at this 25th anniversary community celebration – we hope to see you there!
Our Contact Information
*{{Organization Name}}*
*{{Organization Address}}*
*{{Organization Phone}}*
*{{Organization Website}}*
*{{Unsubscribe}}*