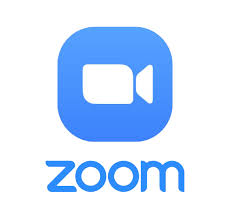 Click here to get more information about the platform and to install Zoom
Creating a Zoom meeting before your first session
Once a student has been identified for you and the logistics of the session have been worked out we will ask you  to set up a recurring Zoom meeting and email us the specifics about that meeting. We will include that information in the tutoring confirmation email that will go to you, the student's family and the teacher(s).
This reference guide explains how to set up a recurring Zoom meeting for you and your student to use every week.
Are you a student or parent? This reference guide explains how to get Zoom working in a way your student can have a productive session with their tutor.
Helpful General videos about the use of Zoom
Zoom etiquette
Think of a Zoom Meeting as a face-to-face meeting and conduct yourself as you would if you were all present in the same room. In addition there are some additional useful tips below to observe to help ensure the meeting goes smoothly for all involved:
Join early – up to 5 minutes before the meeting start time.
If you haven't used Zoom before click the link to download Zoom prior to the day of the meeting and familiarize yourself with any features you may need to use on the day – mute/unmute microphone, stop/start video, screen share etc. (see this picture for helpful Zoom controls).
Have your video on unless you are experiencing connection issues
Find a quiet space without interruptions / background noise
Have a plain background – avoid backlight from bright windows
Have good lighting on your face so you can be seen clearly
Adjust your camera to be at around eye level if possible – especially take note of the angle of your laptop screen if using the built-in camera.
Mute your microphone when not talking
Try to avoid talking over / at the same time as other participants
Be aware you are on camera and try to avoid doing other tasks, checking emails, looking at your phone etc.