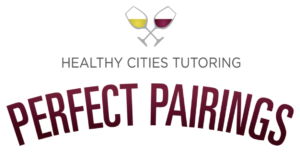 We gratefully acknowledge our 2021 sponsors!
MAGNUM SPONSOR
The Baker Family Charitable Trust
PLATINUM SPONSOR
Alexandria Real Estate Equities, Inc.
GOLD SPONSORS
Black Mountain Properties
Chang Orthodontics
Michael and Judy Garb
Illuminate Consulting Group
Jay and Joyce Strauss
Alan and Patricia Werba
SILVER SPONSORS
W.L. Butler
Debbie and Paul Denton
Yael Goshen and Dylan Smith
Joyce and Tatum Real Estate Team
Leslie and Greg Loomis
John McAfee, State Farm Insurance
Karen Molinari and Michael Evert
Lauren and Matt Pachkowski
Padmini Raman and Jayesh Krishnan
San Carlos Orthodontics
Stairwell, Inc.
BRONZE SPONSORS
Cris and Todd Adair – Heather and Mak Azadi – Karen and Bob Brodersen
Brian and Jean Cole – Gayle and Ron Collins – Community Bank of the Bay
Dome Construction – Roy and Janet Dorling – Cathy and Ron Granville
Barbara McHugh and Mark Olbert – Mayor Laura Parmer-Lohan
Allison and Adam Rak – Recology, Inc. – Cathy and Gary Rettberg
Lisa and Mark Schiavenza – John Shroyer, Golden Gate Sotheby's International Realty
The Stabinsky Family – Dan Taylor and Carol Rhodes – Karen and Vinay Thadani
Veritas Homes – Jo and John Volkert